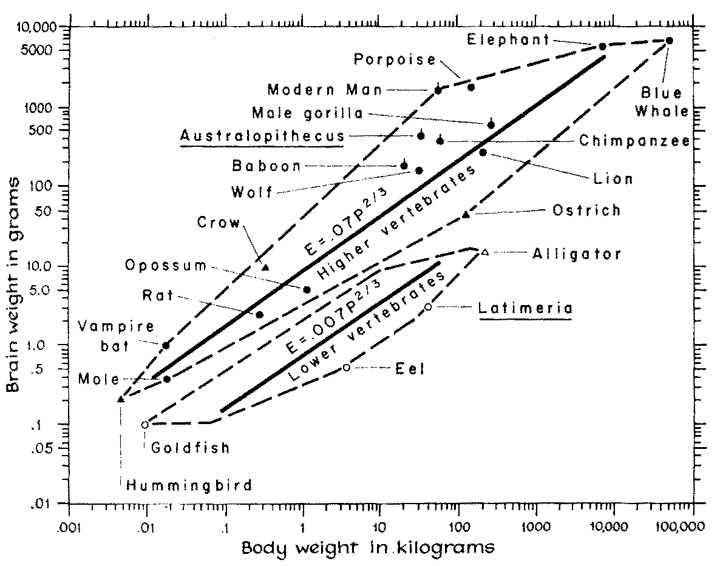 Esiste una relazione tra la massa del cervello e quella del corpo che fornisca una stima dell'intelligenza di un organismo?
Come sempre, una
risposta
la si può trovare su Wikipedia:
Brain to body mass ratio (also known as the Encephalization Quotient or EQ) is a rough estimate of the possible intelligence of an organism.
…
Dolphins have the highest brain to body mass ratio of all cetaceans. Sharks have the highest for a fish, and octopuses have the highest for an invertebrate. Humans have a higher brain to body mass ratio than any of these animals.
…

p.s.: io comunque, negli ultimi due mesi, sono calato di 10 Kg.